NEW!! Unique!!! Edible Flakes!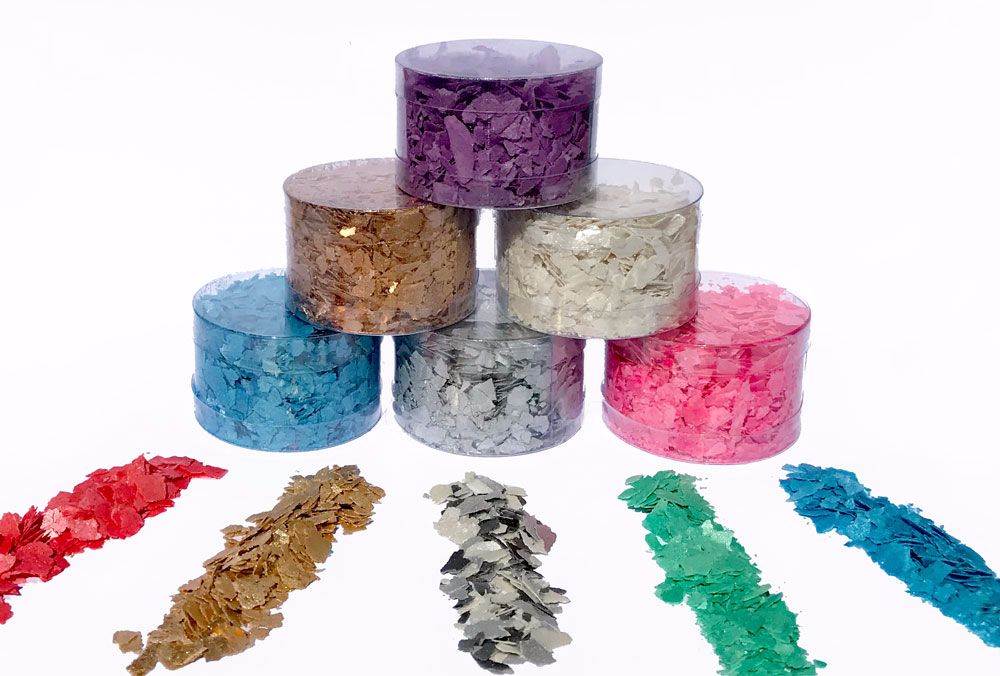 Edible Flakes: 12 Beautiful Colours and Mixes for that Stunning Sequin Effect!
A fantastic new product for decorating cakes, providing a on-trend sequin effect or simply sprinkling on top of cupcakes and cookies and larger cakes.
These innovative edible flakes offer cake decorators a new creative tool with which to make stunning cakes.The flakes are 100% edible containing only FDA/EU Approved shellac, potato starch and E171.
How to Use Them!
For best results and to prevent the fondant showing through, simply mix confectioners glaze with one of our matching Pearlescent or Diamond Lustre Dust colours, paint the fondant and then spread the flakes over the top!