Mesh Stencils By Crystal Candy
Original design Mesh Stencils By Crystal Candy allow cake decorators to create beautiful designs easily.
They are superior to standard stencils in that they are made from a food-grade mesh which allows a much higher degree of detail.
They are so easy to use. Simply pin to the side of the cake over fondant and spread royal icing over the top. Simply remove the stencil to reveal a stunning design.
The royal icing can be coloured or to create metallic effect simply mix Crystal Candy's Glitterati Gold Diamond Lustre Dust with white alcohol and piping gel and apply over the top of the stencil.
Mesh Stencils By Crystal Candy ensure no bleed-through of icing and no raised icing ridges as with standard stencils.
They are very easy to clean as well. Wash with warm water and detergent.
Create fondant tiles, use with edible leaf or better still stencil Crystal Candy's very own Edible Fabric material.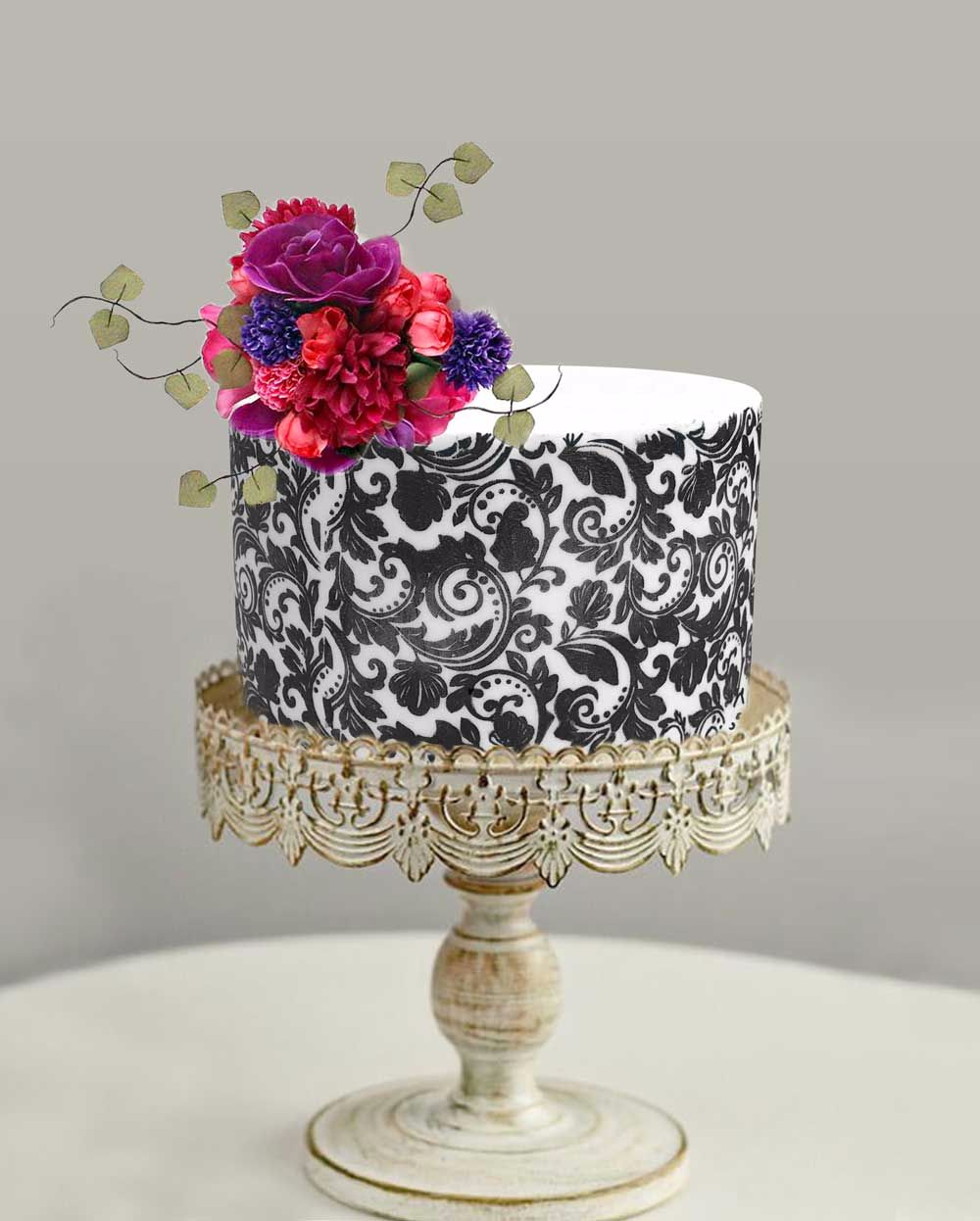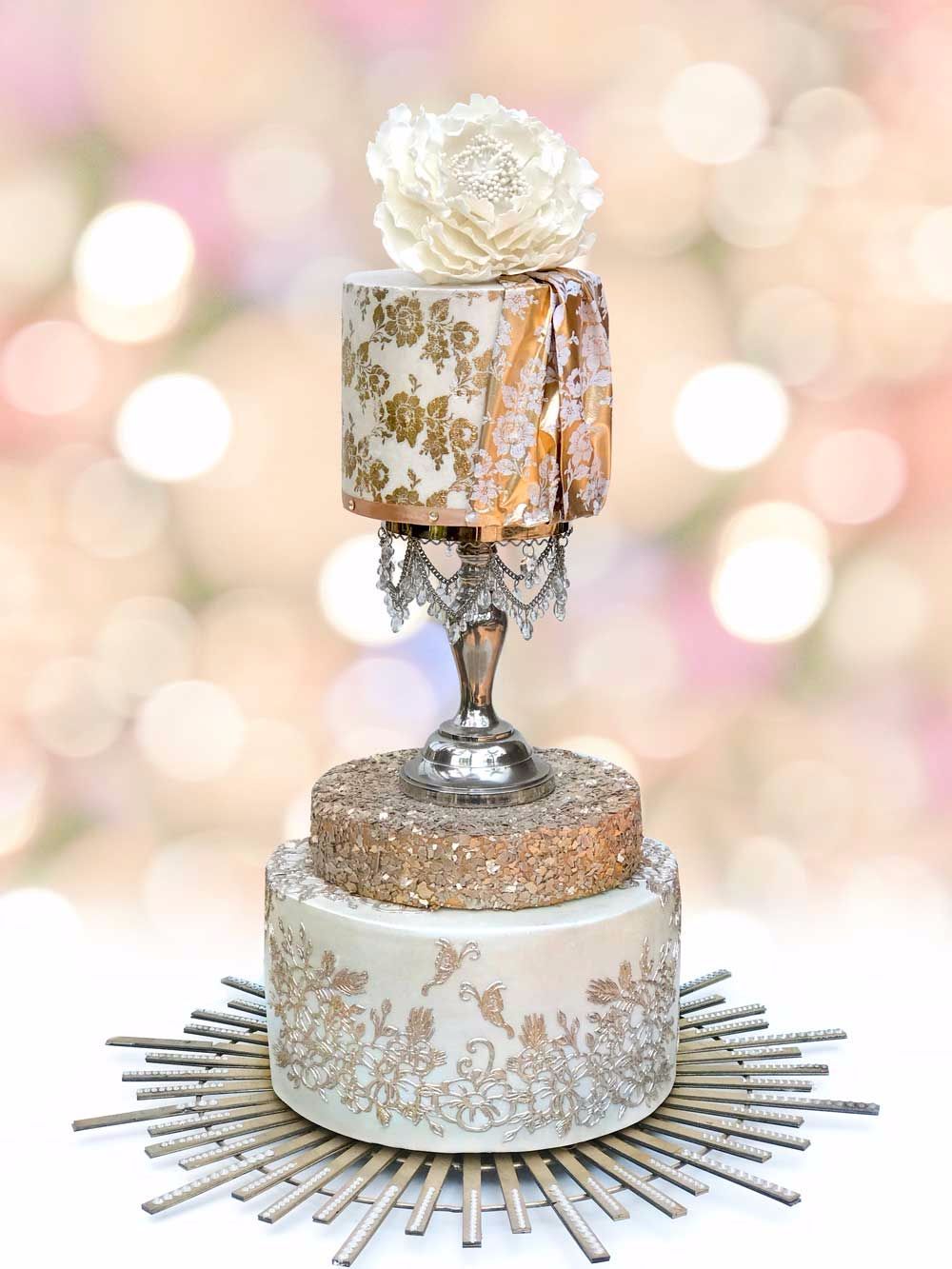 The ultimate Crystal Candy Cake! Featuring Athena Lace Design, Golden Wings Edible Flakes and finally Lifes a Dance Mesh Stencil over Edible FabricArt!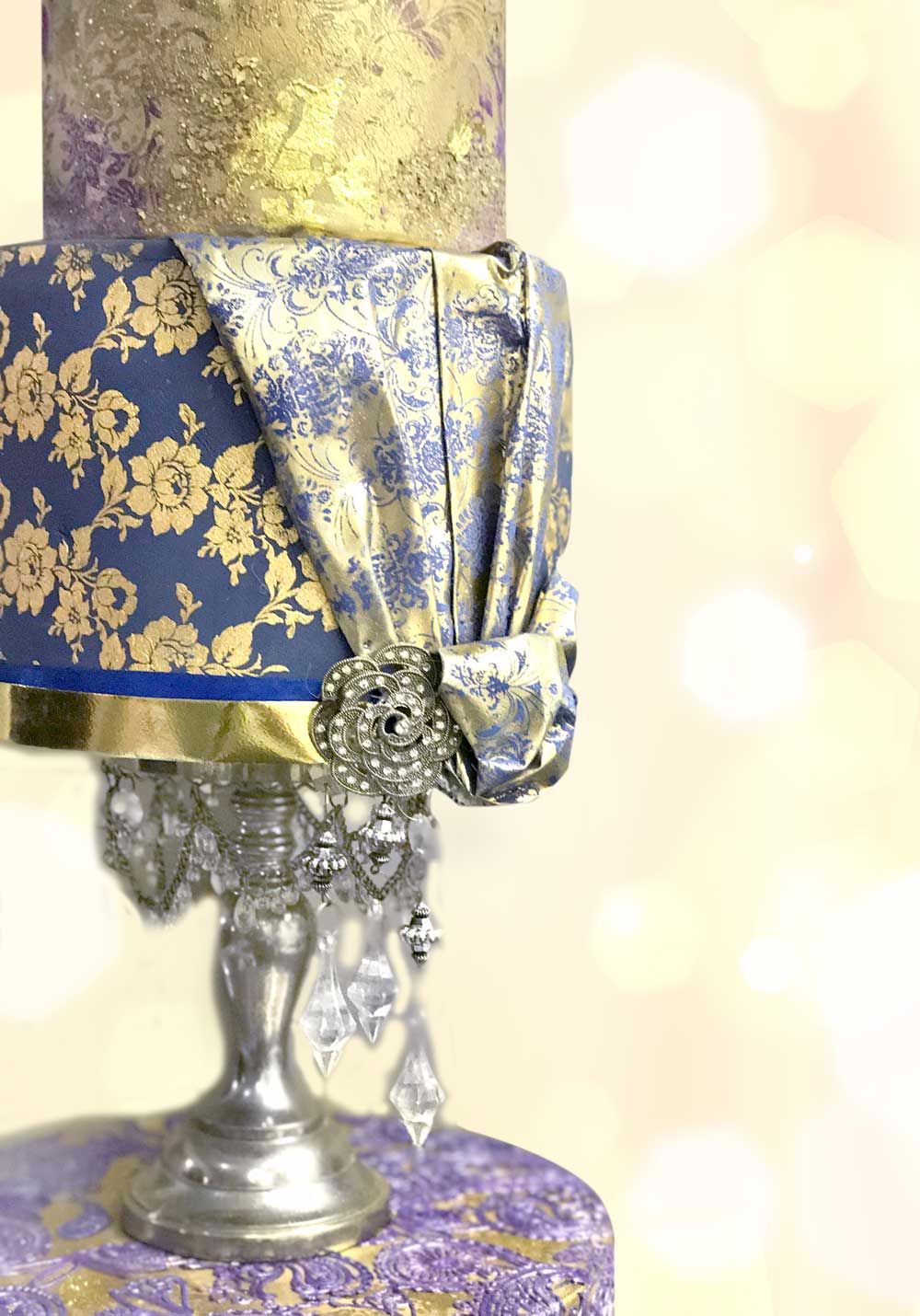 Madame Rousseau Over Edible FabricArt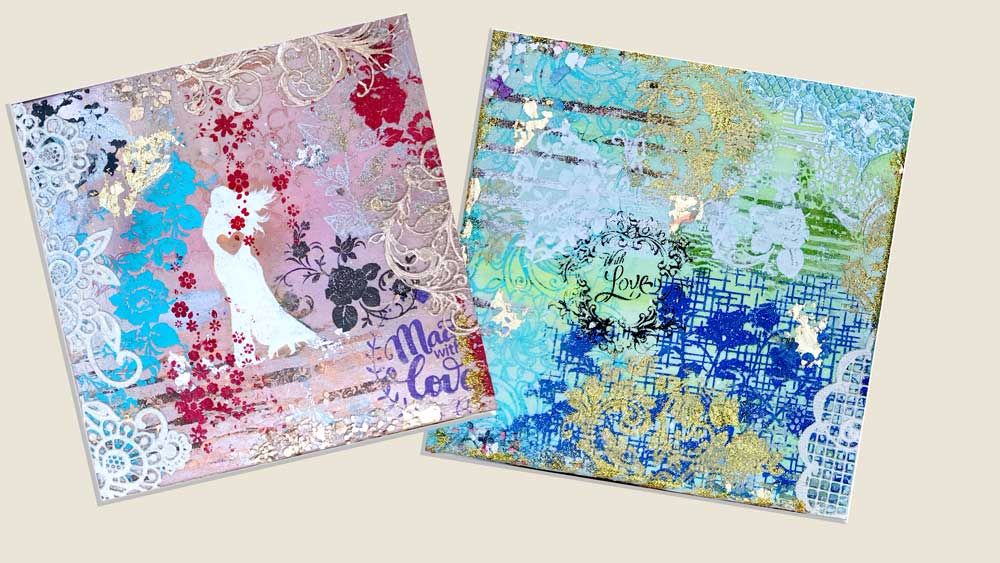 Fondant tiles Overlaid with Mesh Stencils By Crystal Candy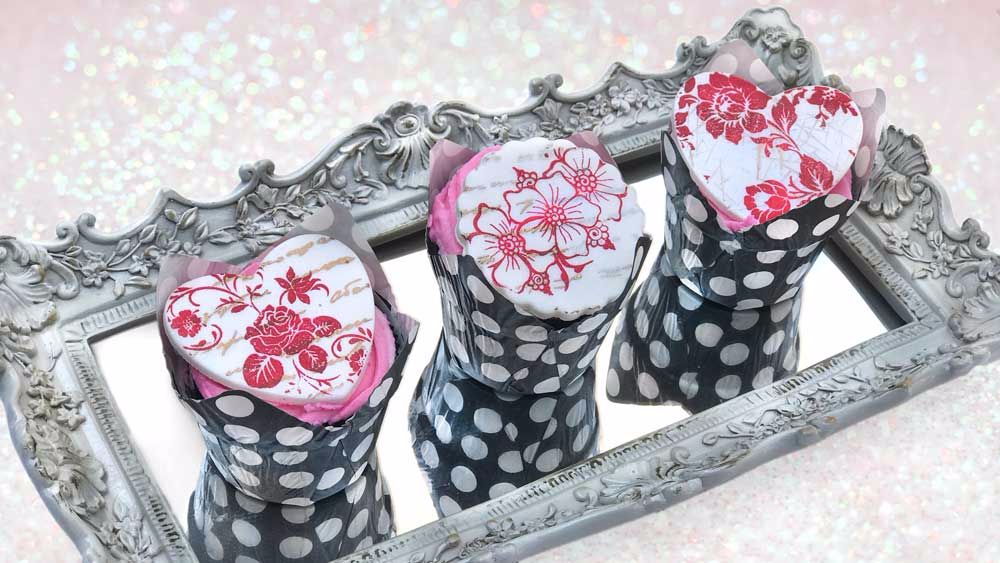 Stunning Fondant Shapes on Top of CupCakes using Mesh Stencils By Crystal Candy